C&R at 2016 Super Summit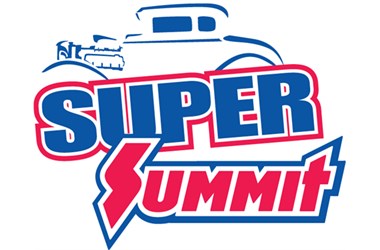 C&R at 2016 Super Summit
Come see us at the 2016 Super Summit Show!
Friday, June 03, 2016 through
Saturday, June 04, 2016
Summit Racing Equipment Motorsports Park, Norwalk, OH
Super Summit, Summit Racing Equipment's annual car show and manufacturer showcase is back at Summit Racing Equipment Motorsports Park in Norwalk, Ohio for 2016. 
Show hours are 2 pm-9 pm Friday, June 3 and 9 am-5 pm Saturday, June 4. 
Admission is free for participants and spectators!

From musclecars and cruisers to monster trucks and motorcycles, this year's event will be better than ever. They'll be plenty of food, a DJ, and entertainment galore. You'll also get some crazy-good deals, and Summit Racing will be giving away Gift Cards throughout the event.  Check out what's in store for you at this year's Super Summit:
Cruise-In
Lifted Jeep? Blinged-out superbike? Classic hot rod? New or old, Summit Racing wants to see what's in your garage. Give that special ride a fresh wash, polish those wheels, and show it off at the two-day long cruise-in! There's plenty of parking on the asphalt and grass.
Manufacturers Midway
Every year, Summit Racing invites select companies to participate in Super Summit's Manufacturers Midway. This is the perfect chance for you to see what's new in the automotive aftermarket industry. Over 150 manufacturers plus Summit Racing tech advisors will be answering questions, giving demonstrations, and offering support.
Fun Runs
Summit Motorsports Park will open up its famous quarter-mile track to Super Summit attendees. Yep, you get a chance to roar down a real dragstrip for a friendly, non-competitive "Fun Run."
BIGFOOT® Car Crushing Demonstrations
Everyone's favorite monster truck is back and ready to crush cars. Don't miss out on two shows of action-packed fun.
Carbinite LSR Streamliner on Display
Pushing the limits of fast, the aerodynamic Carbinite LSR Streamliner will try to break the 500 mph barrier at the next Bonneville Speed Week to become the fastest wheel-driven car on the planet.
Show Specials
Special deals on parts will available at the Retail Super Store (1200 Southeast Avenue, Tallmadge)--less than an hour away from the track--and on purchases made at Summit Motorsports Park during the event. Anything ordered at Summit Motorsports Park during Super Summit can be shipped right to your door for free. Plus, Summit Racing is opening up the Pit Stop Shop, stuffed with tin signs, apparel, collectables, and more that you can buy on-the-spot at clearance prices.
Autocross
Summit Racing will set up an autocross course for you to demonstrate your driving skills. Dart around cones as you try to shave time off your ETs. This is a friendly exhibition, so you can push your ride as hard as you want to.